This is how we work …
Our passion for international wholesale continues – even after more than 30 years down the line. Our focus remains on mobile communications with its constant development of novel and inspiring products, technical innovation, cool designs and entrepreneurial newcomers.
As a wholesaler, we're well aware of our responsibility towards our customers. Our circa 2.000 international customers rely on our cutting-edge range of products, our competitive prices, excellent availability and strong customer orientation in all aspects of our day-to-day cooperation. This is the essential basis of successful long-term beneficial cooperation.
Many of our daily orders transacted via our web shop – available 24/7. The shop is self-explanatory and convenient, not only saving our customers precious time but also serving as an important source of information for the daily business of many of our partners.
Yet personal contact is also particularly important to us. Be it towards joint development of business relations, the placement of major orders or the rapid resolution of challenges. Cordiality, appreciation and reliability are not just empty words, they are the base on which our practiced corporate culture is resting.
Our customers and suppliers know us as fair and trustworthy business partners, where even verbal promises may be relied on. In this respect we do not mind being called somewhat "old school".
Our team …
We're proud of our staff and every member of our team is proud to be part of our company. Our staff will be your expert contacts for all your concerns! Our team ranges between 20 and 60+ years of age, with the average at around 35. Our gender ratio has always been natural and balanced. Our staff is very special and, in many ways, significantly different from that of other companies in the industry.
The team comes from over 20 countries and speaks as many languages. We can address most of our business partners in their mother tongue and - often even more importantly – need far fewer words to understand.
For quite a few of our staff we're their first German employer. The support within a team, even outside of working hours, is unique in this respect. And precisely this positive and appreciative spirit radiates outward in our daily discourse with our customers and suppliers. Many of our business partners will tell us this time and time again.
We have traditionally recognised individual staff development as an important part of " TelePart Vision ". This includes the active encouragement of committed team members. We also offer training and are immensely proud of our apprentices. As a rule, we'll recruit our management team from within our own ranks.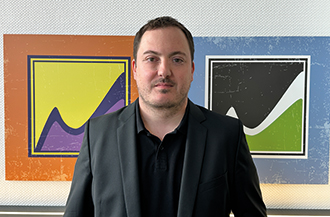 Marco Minocchieri
Authorized Representative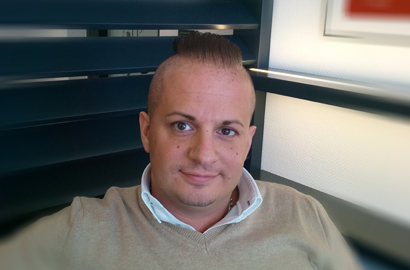 Simon Corvaia
Managing Director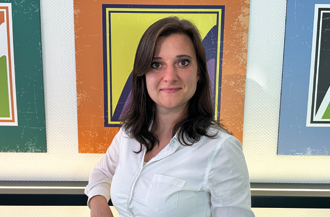 Olga Fürus
Head of Finance / Procuration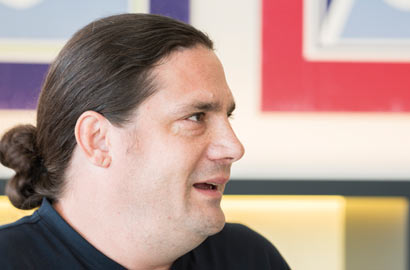 Oliver Klein
Head of Information Technology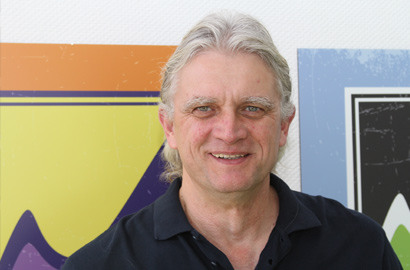 Victor Staszni
Head of Logistics
What we have to offer...
Smartphones & tablets by all the important manufacturers
Our circa 2.000 international customers comprising commercial customers, specialist dealers, online marketers and wholesalers may expect a comprehensive range of state-of-the-art products by all important manufacturers.
Top prices & availability
We can offer goods where others can only offer prices. We're the first port of call for many customers looking to keep their inventory of mobiles & more stocked up at top prices and availability.
User-friendly and informative web shop with optional interface functionality
Our convenient 24/7 online shop offers updated prices and availability in real time. We stock all products on an EAN number basis to ensure that you will continue getting what you really need. Access our portfolio at all times via our optional interface functionalities.
Excellent logistics
We consider logistics one of our core competencies. Each one of the four million items we sell per year will be handled via our extensive 2 100 m² logistics centre. This allows us to guarantee high quality logistics and performance.
International team of experts from more than 20 countries
Our competent and engaged employees attend to their daily tasks with heart and soul. The team comes from over 20 countries and speaks as many languages. We have the right contact person to attend to your needs.
Cordiality, reliability and competence
Working with us is a pleasurable experience. We consider cordiality, reliability and competence essential prerequisites to successful and long-term business relationships.
More than 30 years of expertise in the market
We are an independent, privately owned company with a history spanning more than 30 years. Our strong economic and organisational performance is based on a future-proof corporate policy. Offering advantages that will also benefit our business partners.
Our background …
TelePart's roots reach back to the year 1991. Originally founded as a company retailing office communication systems, the company soon recognised the opportunities the new mobile communications industry was offering back then and has since consistently driven its development towards the high-performance wholesale company in the telecommunications sector we know today. The company became an active player in the international arena in 2009, setting the trend for many in the European market today.
TelePart's remarkable pioneering spirit and versatility remains evident to this day - 30 years later. They have remained true to themselves over the years, with occasional directional adjustments to achieve a specific objective, yet never distracted by the promises to make a quick buck. Overarching all this is our claim of doing what we do a bit better every day.